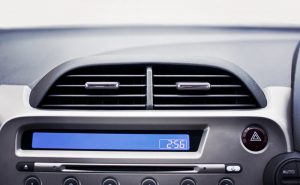 Auto AC repair is extremely important, especially with the upcoming heat and humidity of summer. Your car's cooling system works very hard to make sure you are cool and comfortable, and it is usually very obvious when there is an issue with it. There are several different reasons your auto air conditioning system could fail. These reasons could range from minor issues that are simple to fix to major issues and repairs or even complete system replacements, thankfully however, many of these issues are could be completely avoided with proper maintenance.
Auto AC Electrical Problems and Repairs
Your car's cooling system operates electronically. Other types of electrical issues like blown fuses, damaged wires, or a broken temperature sensor could potentially make the system malfunction.
Acid Buildup Due to Electrical Malfunctions
Issues that are electronic within the air conditioning system could be minor, for example, a loose connection which can be pretty easily resolved. If you regularly maintain checks on your cooling system by a highly experienced Maryland technician, these issues are typically caught before any major damage is done to the compressor. With this being said, issues that are electrical can potentially lead to acid buildup if they are not resolved. The acid buildup can not only damage components but also corrode them, which could potentially require a complete AC system replacement in your vehicle, which costs you more money than even regular or periodic maintenance, or minor electrical repair.
An auto cooling system is composed of several moving components that all turn and work together. This means if one of the components is faulty or broken it could potentially either diminish or completely prevent air from properly flowing.
AC compressor failure is actually a common issue, but it is also a very serious issue, however, this issue can typically be avoided with regular auto cooling system checks and maintenance. A car's cooling system cannot properly function without the compressor. Unfortunately, once the compressor has completely failed, replacing the unit might not completely fix the issue. This means that it is vital that you receive a proper diagnosis of why the compressor failed, to be certain that it won't reoccur.
The most typical reason that your compressor fails is due to overheating. Problems like a filter that is clogged or debris and particles that have built up over time in the coils could potentially make the compressor run without stopping, trying without success to cool the automobile's air. This continuous effort causes strain on the cooling system could potentially cause the system to completely fail. If the refrigerant (or Freon) is low, you have too much Freon, or you are using the wrong type all together for your automobile are also issues that put excessive pressure on the compressor. Similar to the issue above about clogged systems, clogged cooling system lines or the improper size of line for your vehicle could possibly cause the system to over exhaust itself. Cooling system inspections are formulated to figure out these problems earlier before they cause irreversible damage to the compressor which could potentially cause the need for a more serious and more costly repair.
If your vehicle's air is not cold, but still cool, it could possibly be a dirty or clogged air filter, or particles and debris blocking airflow through the condenser. Problems like these are usually relatively simple to repair if you have them repaired as soon as you notice the cooling system's performance problem. If this issue is not repaired in a relatively quick manner, they could potentially cause your compressor to over exhaust itself to the point of failure. In addition to this, there could also be a malfunction within the cooling fans, radiator, or even the condenser, which increases the temperature within the air. A proper inspection by a highly experienced auto service shop will find these issues in a timely manner, as well as be sure that the readings from the system meet recommendations by the manufacturer of the vehicle.
Air is not flowing properly
There are many potential reasons that your auto air conditioning system is not properly releasing air. The flow cools the refrigerant and circulates cold air in the vehicle. Airflow that isn't properly circulating is most typically due to either a malfunctioning cooling fan, a blown fuse, or a broken compressor. If you do not maintain your condenser, it could potentially develop a buildup of particles and debris, which also restrain air flow. The air filter can become restrained or clogged which essentially stops cool air from circulation throughout the automobile, which basically means the system is working extremely hard and not even providing good airflow.
The air conditioner is leaking coolant/refrigerant
Cooling system leaks are most typically due to a break, split, crack, or puncture in the hoses and connections. Coolant is essential to properly produce cold air. If the vehicle's level of coolant is low the cooling system will not properly work. A small amount of coolant is reduced over time with normal operation, so it is a good idea to have a highly experienced Maryland mechanic check your Freon level yearly.
If your engine temperature is high, it could potentially stop coolant from circulating and cooling your vehicle properly. If this is the case, your automobile could potentially need either an engine repair or cooling system repair to resolve the issue. Have a highly experienced mechanic examine, diagnose, and repair your system's high temperature or auto air conditioning problems as soon as possible- if you choose to allow the engine to over exhaust or overheat it could cause extreme damage to your vehicle!
If you are experiencing these, or any other AC performance problems…
Call or stop into Agape Auto Service to have them checked out.
If you're still asking yourself "Why should I choose your shop?" Well here are a few advantages of using our business.
Fast – same day service, always our goal.
Honest – do only the work necessary.
Professional – ASE Certified Master Technicians.
On Site Owner – you can talk to.
Priced Right – highly competitive pricing for the most respected service in town.
Convenient – free courtesy rides.
Extended Warranty Work – encouraged and accepted.
100% Customer Satisfaction – our most important goal.
No Surprises – on your bill. All prices must be approved by you before any work is done.
Work Done Right – the first time.